Cards, booze, video games, aimless chats with friends — bored of the same old stuff you do on weekends? Then it's time to level up. You can play strip poker to make your normal week breaks more interesting and exciting.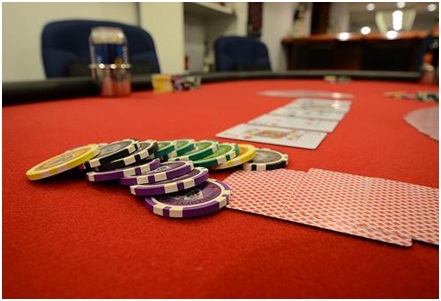 Card games are amusing, but if it becomes a conventional activity with the same old company, the fun just flies out of the window and you'd rather just sleep-in. Fortunately, it's easy to play poker. There are different ways of playing poker, but it's a fairly easy pastime. If you're not familiar with how it works, you can learn to play poker online as there is a lot of tutorials to choose from.
Once you've learned the basics, you can now invite some friends over. Make sure to tell your friends at the outset that you will play strip poker so they can prepare for it. Confirm that they are willing to join the game before you start anything.
Here are the things you'll need: one deck of cards, two up to eight players, and chips. The next thing that needs to be done is to establish the rules. Rules have to be laid out first to determine how the game will be played.
Since it is a strip poker game, the rules will have to cover:
If cash will be used or if it will be strictly clothes only
What's the stripping limit will be or if players will have to go all the way, with truth or dare variations, etc.
If players will start with the same number of items to remove or not.
If value will be placed on items or not, like underwear items will have higher value, etc.
If all losers will have to strip with every hand or only the one with the lowest card value.
What type of poker game will be played and that everyone is knowledgeable and agreeable to it.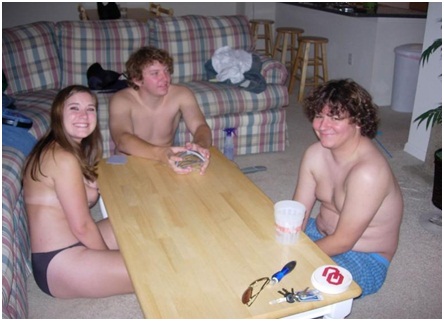 Anyone can play poker free for fun. As mentioned, you can actually lay down your own rules. The game can also be played in a variety of ways. Here are some:
Poker without betting. A quick game where the player with the worst hand will be the one to remove his clothing.
Poker with betting. Here, the player with the worst hand will be given the choice of either truth, dare or removal of clothing.
Poker with limited chips. All players are given an equal amount of chips but when it runs out, the player has to "buy" chips by removing a piece of clothing.
Carrying out Tasks. This is one approach to play strip poker where a player is given the opportunity to do a task instead of undressing himself/herself.
Winning back items. The player can also "win back" a clothing item to put back on in the event he/she gets lucky to win a hand.
One amusing thing to note is that strip poker is now being played in big venues and internationally at that. Las Vegas, being the poker capital of the world, lives up to its name and has become one of the more popular locations where people can play strip poker.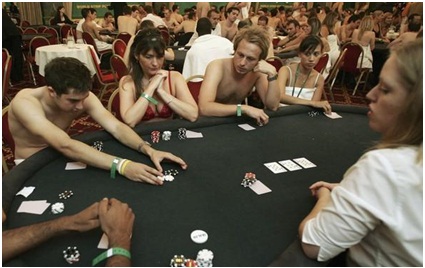 If you're not comfortable getting stripped in public places though, it would surely make you comfortable to know that you can now play free poker games online, in the convenience of your own home. Try it by yourself first so you'll get to find some winning strategies and be  ready to play strip poker by the weekend.