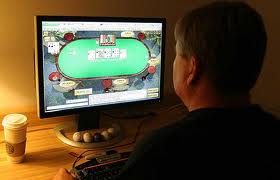 Is safe gambling online possible?
The uptake in activity of online gambling in the recent years is one for the record books. But a lot of conscious gamblers are still concerned of safe online gambling practices. For most bettors, they still rely on their trusted bookie and sportsbooks to place their bets. They are wary of placing bets online because they don't trust giving out information about their finances.
But online gambling wouldn't be such a hit today if these online gambling sites were unscrupulous and disreputable. There's always a better way to gamble and each risk should be taken into consideration (security risks included).  In this article, we will discuss what to look for when choosing your online gambling sites. But first let's discuss the red flags.
Red Flag Alert
First and foremost, never trust an online bookmarking site if they ask you to pay upfront even before the sporting event. Bookies just don't work this way. They take your bets on credit. If you win then they pay you out. You only pay the bookie after the game is considered over. If they ask for the payment up front with the promise to reward you after you win is a RED FLAG. Avoid these sites at all cost.
Another red flag is when sites only accept cash, check or wire transfers. Most reputable online gambling sites allow third party service providers such as NETteller. You can be more secured with these third party service providers because the online gambling site won't be able to get a hold of your personal financial information.
The last red flag to look out for is if their odds are too good to be true. There's something fishy going on if a site offers really high odds. You may have a better chance at winning but payouts are not assured. It's better to avoid these sites all the same.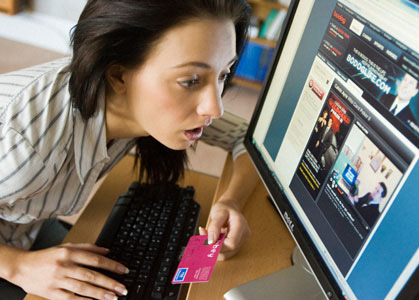 What To Look For
There may be hundreds of reputable online betting sites out there. The key to choose the right one is to do a little research first. The first thing you need to find out is the software that powers the website. If it's developed by Playtech, Cryptologic or Microgaming, then you're sure that these sites can be trusted. The aforementioned software developers are known in the industry as the top-in-class. Their encryption technology is the same as technology that the US Military uses.
The next thing you have to do is to create an account with them. This takes a few minutes and is simple enough to do. Be mindful of what personal information they ask from you. Next check the payout methods. The best sites offer payouts instantly.
You can't go wrong if you bet on the most trusted sites like Bet365, 888, Ladbrokes and William Hill. But do check if the sites serve the region where you belong. If gambling is illegal in your country then you're in for one heck of a hard time. So do your homework first, read up on articles and ask around in online betting forums.
Taking heed these safe gambling online tips will secure that your money is safe and you will not be sorry.